An insightful team
rooted in connection and collaboration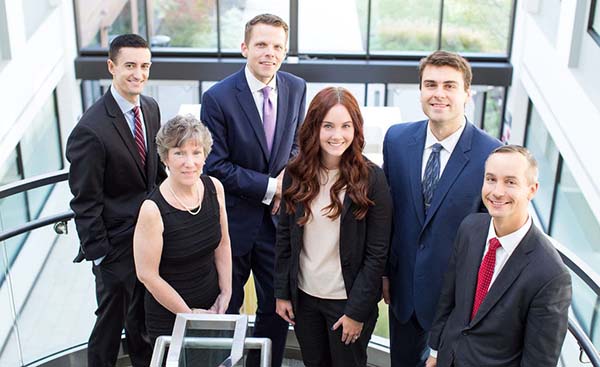 Birch Run Financial started with a simple belief – that there was a need for quality, independent advice when it comes to customizing a comprehensive financial plan. In 2012, we – advisors Ed Lambert and Alex Cabot – set about turning that idea into reality, affiliating with Raymond James and bringing like-minded colleagues along to establish what has become a flourishing financial practice.
Our close-knit team openly shares ideas, leading to more innovation and better communication. This spirit of openness is evident in how we work with a select group of clients. Our familiarity with the companies they work for means we have a more intimate knowledge of their retirement plans and corporate benefits.
The team at Birch Run Financial works diligently toward the goal of providing the best client service experience possible. Each team member shares a unified vision for serving our clients with the utmost care and respect. Our clients not only have a lead advisor to help them, but also other team members who have specialized skills in areas such as retirement planning, estate planning and diversified portfolio management.
Our advisors' affiliation with Raymond James is another important part of how we serve our clients. Raymond James has a long history of embracing long-term planning and methodical decision-making while staying uncompromisingly client-focused. Its culture of independence gives us complete freedom to offer our objective, unbiased advice, and its 4,000 professionals at the international headquarters in St. Petersburg, Florida, provide the support and resources we need to help serve our clients.
Over nearly a decade, we have developed a team rooted in collaboration and connected with our clients. We invite you to experience the benefits of working with us.
---
Birches tend to grow in stands – a continuous family reunion and reminiscent of how close-knit our practice is.